Schalk Cronje experience in the software industry spans three decades and has spoken and taught on various software delivery techniques in the UK, USA, India and South Africa. He has been an early adopter of test-driven design and development at all levels of testings and has applied TDD in many programming languages and on various platforms. One specific library he can recall is still in daily usage and is used in scanning millions of emails world-wide, yet the customer defect rate is less than one per year, all which can be attributed to TDD.
Sundar is a banking and financial information technology professional leads large global teams. Sundar specialises in software quality and is focused on enhancing customer experience. Sundar joined Barclays Technology Center, India in its inception and was instrumental in setting up its testing practice from 2007. Under his stewardship, Sundar has matured a world class testing CoE which delivers quality with agility and innovation. Currently he heads the cards testing globally.
As Sr. Director of Engagement, Rajini Padmanaban leads the engagement management for some of QA InfoTech's largest and most strategic accounts. She has over fourteen years of professional experience, primarily in software quality assurance. Rajini advocates software quality through evangelistic activities including blogging on test trends, technologies and best practices. She is also an active speaker in conferences run by SQE, QAI STC, UNICOM, EuroStar and has spoken at several webinars. Her writings are featured in TechWell, Sticky Minds, Better Software Magazine. She has co-authored a book on crowdsourced testing, and was most recently nominated for the Testing Leader of the Year award, by UNICOM. She can be reached at rajini.padmanaban@qainfotech.com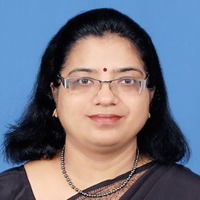 Renu Rajani is Vice President with Capgemini Testing Global Service Line (GSL). Renu has overall 25 years of experience in leading IT Services Delivery, IT Outsourcing Governance, Infrastructure Services, and Business/IT Consulting including Solution and Technical Sales. She has covered Shared Delivery (Factory Model), Fixed Bid, Managed Services engagements, and transitions in her service delivery experience. In her roles with Capgemini Renu led a large Managed Testing Services contract in an outcome based model. Renu is currently heading Testing GSL Rightshore Sales.
Bachelor of Technology in Computer Science Engineering with MBA in Marketing, supplemented by IT & Strategy; has 8+ years of experience in Engineering and R&D Services in the areas of Consultative Solution Sales, Product Management, Technology Consulting roles. Extensive hands-on experience in dealing with concept to launch of solutions/products across Engineering Services verticals (Aerospace, Automotive, Medical, Telecom, Industrial, Servers & Storage, Office Automation and ISV - Online) with deep focus in consultative sales experience in Social, Mobile, Analytics, Cloud, Next Gen Digital Documentation and Internet of Things (IoT).
Anish Cheriyan is Head of Quality and Center of Excellence Software Engineering & Cyber Security in Huawei Technologies India.He has worked with teams comprehensively on Agile methods like XP, Scrum, Lean, Lean Startup, Continuous Delivery, Testing and Devops adoption. Anish is passionate about software engineering and he keeps researching on better ways of software development and testing methods. In past he was responsible for the organizational transformation task of agile adoption in Huawei where he directly coached both teams in India and China.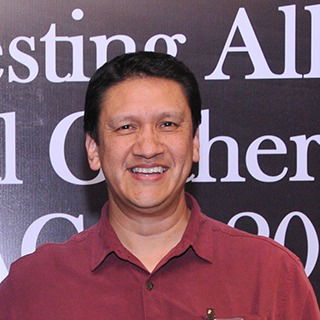 Founder and CEO of Valueinnova LLC, an Agile Project Management mentoring, coaching, consulting and training company based in Silicon Valley, and with of Offices in 4 countries. With 25 years of solid experience, he is the creator of Lean Value Innovation; a Senior consultant for the Agile Project Management practice of the Cutter Consortium in Boston Massachusetts; and teacher of Value Innovation at the University of California at Berkeley extension. Masa has provided lean-agile services to customers from Fortune100 to Startups in 12 countries in diverse industries such as Financial, Software development, IT, Airline, Telecommunications, Health, Online services, and Education.
With over 18 years of experience, Dinesh is an Agile Evangelist, Practitioner and Coach with extensive experience in Scrum and Kanban methodologies. A Senior Manager at Capgemini, Dinesh manages the delivery of core accounts ensuring high level of customer satisfaction. An Agile practitioner for a decade, Dinesh has been a pioneer in setting up Agile Center of Excellence, transforming large size complex programs from traditional to Agile methodology ensuring the Business and IT marriage.
Brijesh Deb has more than 14 years of experience in the software testing. Responsible for establishing Test Engineering Practice rather than a Testing Practice​.​ ​In his current role as Test Manager at Lionbridge, Brijesh has worked on testing a wide range of products spanning several domains such as Education, Insurance, SEO, CRM, Storage and Telecom (Mobile Apps and Mobile Devices).
Tushar Somaiya is a certified NeuroScience based transformational life coach, passionate agilist, agile coach, agile trainer and international speaker. He helps individuals, teams and top management professionals realize their purpose of life (and company), achieve their dreams while unleashing their true potential. Tushar is a passionate coach who helps teams and organizations become agile. He specializes in breaking cultural barriers and traditional mindset with funny, lively and interesting stories, case studies, activities and games. Tushar Somaiya is co-founder Agile Testing Alliance, ShuHaRiAgile Consulting Pvt. Ltd. and Partner QAAgility. He has over 15 years of IT experience. He is known in the industry for his practical, lively and fun-filled talks and training sessions.
Aditya has over 19 years of IT experience and he has been a test architect and principal consultant excelling in designing, strategizing and architecting manual and automation testing solutions. His primary focus has been in the area of establishing and leading testing center of excellence and practices, managing large IT projects, undertaking testing process studies using Six Sigma, CMMi and TMM models, proposing QA solutions, performance engineering and architecture reviews, designing automation frameworks, exploring open source test automation tools/frameworks and Business development.
Ashish has over 19 years of experience in software testing, development, corporate training and public domain training. Over the period he has worked on number of projects as Account Manager, Test Manager, Programmer and Tester. His core expertise lies in Manual Testing, Test Automation and Test Management. He has been an early adopter of Selenium and has been able not only provide successful implementations using Selenium but also help in its propagation.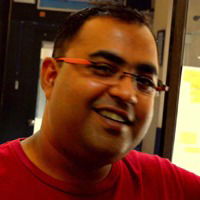 Soumya Mukherjee is the Founder Partner & Principal Consultant at QAAgility Technologies. He has extensive experience in Testing, Functional Test Automation using QTP, Selenium, SAP Test Automation with Business Process Framework & Performance Test Automation with Jmeter, LoadRunner, Webload, LoadUI. He has extensively worked on new technologies like SOA Test Automation on Tibco, IBM MQ, WebServices with GreenHat, SoapUI and HP Service Test.
MBA (International Business Management, Management Consultancy) from Cardiff School of Management, UK. 5 years experience in Operations Management, Business Development, Sales, Client Management, Business Analysis. Objective: An Analyst role in a leading IT company, where my domain, technical knowledge can be utilized, enhanced; with a short term view to work on global management activities and a long-term view to take up leadership responsibilities Specialties: Sarbanes Oxley, Basel, ISO 9001:2008, Project Management, Dot Net, Java, MCSE/CCNA
Milind, heads the testing delivery for Banking and financial Services in L&T Infotech. A test professional with extensive experience in leading large global teams in banking and financial services industry enabling customers to mature their test organization with focus on Improved Quality Assurance and value appreciation for dollar spent on testing through Test Service Horizontalization, Test Innovation and Innovative Pricing model